Wimbledon Garni Concept (★★★★) offers a continental breakfast where guests can choose from a variety of organic local products that are served in a buffet style.

We can accommodate most dietary restrictions with an advanced notice – please let us know at the time of booking so we can plan ahead and ensure you have a great experience!
Additionally, you can enjoy the day in our beautiful sunbathed patio. Smoking is not permitted within the hotel, but we do have an on premise designated smoking area.

An "Open Concept" gift shop is located on the premises, where you can choose from a variety of modern, fun and thoughtful souvenirs to remind you of your trip.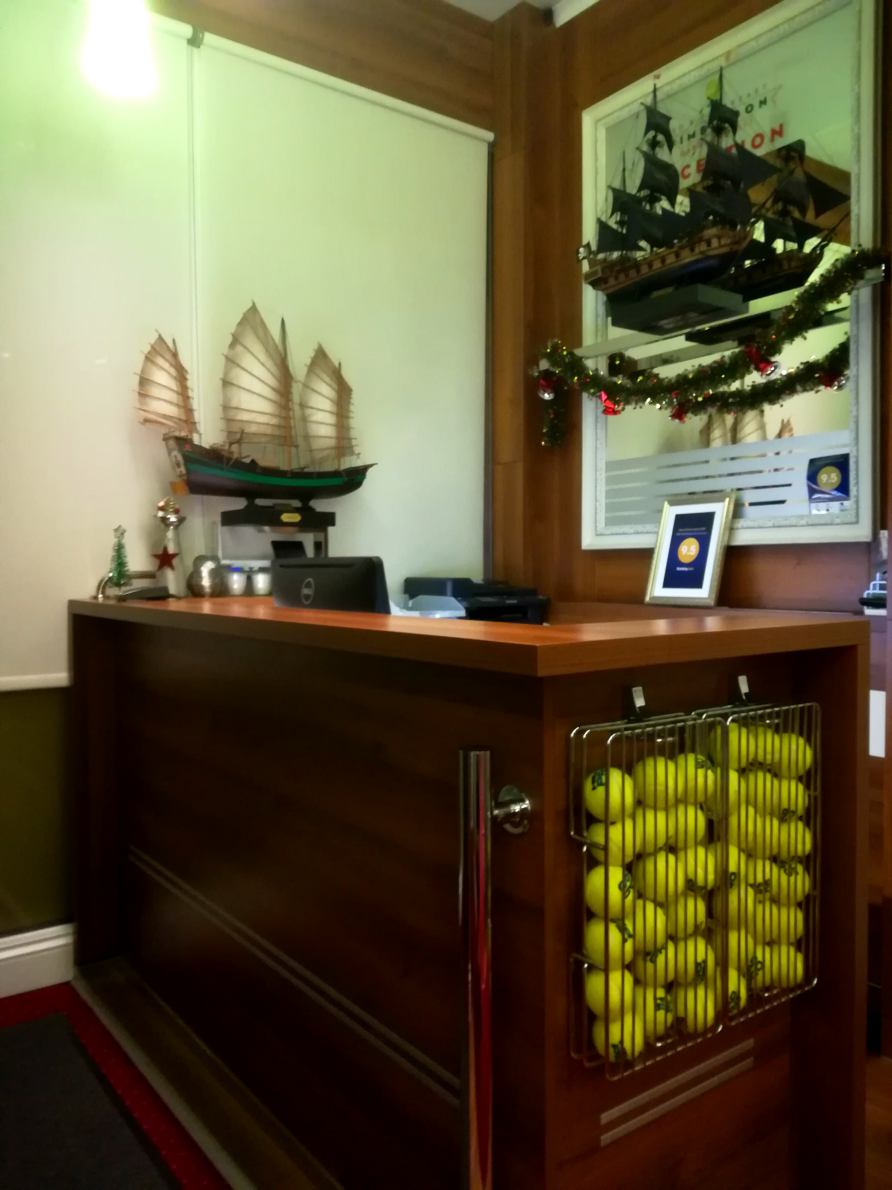 Wimbledon B&B - Front Desk 24/7 We also offer a variety of ties and bow-ties designed by young and arising Belgrade designers. This is our way of supporting local artists who have garnered praise and won awards for their work.

A transfer between the Nikola Tesla International Airport and Wimbledon Garni Concept Bed & Breakfast is available at an additional cost.

Our front desk of is open 24/7, so you can ask questions and obtain additional information at any time of the day.

Our B&B in Belgrade is all about making your stay the best you had in the city.

A couple of minutes walk from our establishment, is a café and restaurant owned by Novak Djokovic, one of the best tennis players in the world.